Worldcruising under Sail
"Against the Grain"
Cruising abroad



S.V. "Bewildered"

Imagine Sailing and Exploring the World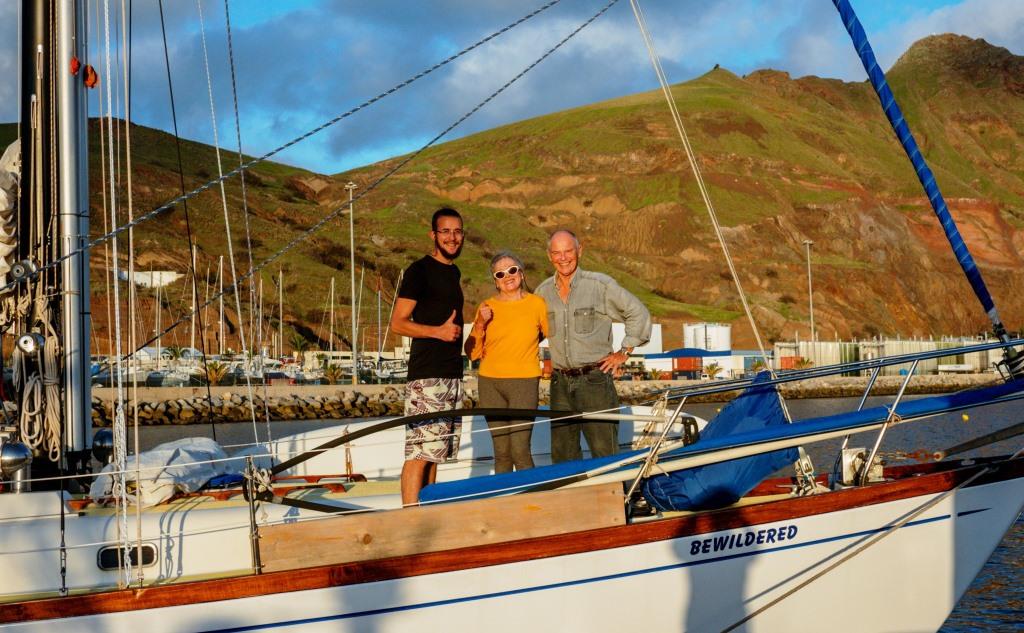 The Crew in Porto Santo - Madeira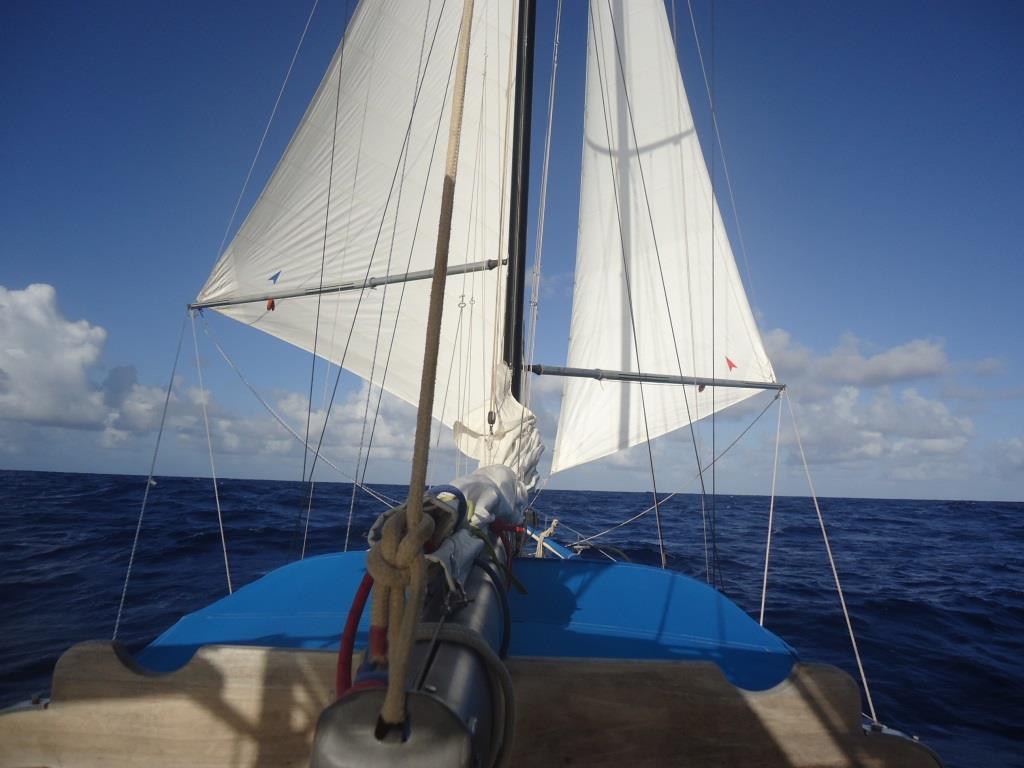 Yes we have sailed the Atlantic after visiting Madeira, the Canaries and Cape Verdes, Down thru the eastern Caribbean, diving in Bonaire, Exploring in Columbia, San Blas Islands, Panama, even thru the Panama canal aboard a Turkish yacht, San Andres, La Providencia, Media Luna Reefs, Guanaja and Roatan. Was Locked down in Brooksy Point Yacht Club, French Cay, Roatan, Bay Islands, Honduras for a year. In March 2021 sailed to Rio Dulce where, in the fall of 21 we hauled at Ram Marina for New Topside paint and CopperCoat bottom. Launched April 2022. Plan to sail December 20, 20022 on the high tide to cross the bar to exit Rio Dulce.

Next? Will depart latest December unless there is a good weather window, for Belize, Mexico, Cuba, Florida, the Bahamas. Possible across the Atlantic West to East, Or north up the Atlantic coast of the USA or South again thru the Eastern Caribbean and on to Bonaire. All subject to travel restrictions as per individual countries.
Richard Naylor, a Canadian/British, owner of the S.V. "Bewildered".
Richard sailed from Vancouver, Canada on 1975 and has sailed offshore in excess of 85,000 miles, holds a RYA Yachtmaster Ocean Certificate and is a Marine Surveyor.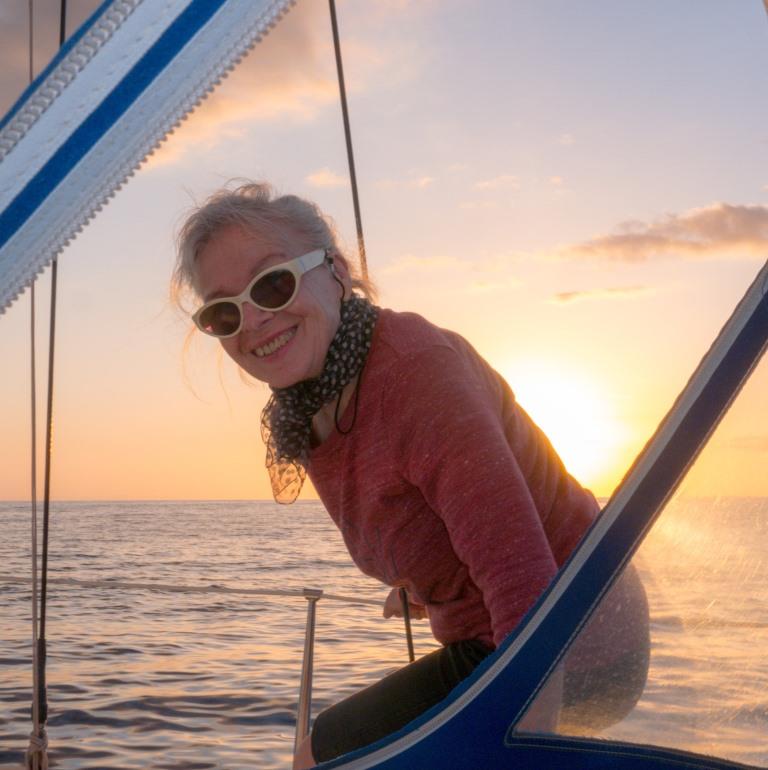 Regina has sailed for nearly 40 years in the Med and also thru the Suez to the Red Sea before joining Bewildered in Turkey sailing for two(2) years in the Med prior to crossing the Atlantic: speaks English & German and is a great cook. Now not on Board but may return.
Piotr was our Crew for the Atlantic crossing, A young Polish sailor who is studying Law and proved to be a great crew and good company. Sad to say goodbye on reaching Dominica. Many thanks to this excellent crew.

"Bewildered" is a Cape North 43
A centre cockpit cutter completely rebuilt in 2017, fully equipped including worldwide communications. Updated maintenance and new equipment carried out in 2021/22.
A tall rigged medium displacement cruising cutter equipped for serious cruising worldwide.
With a very spacious lay-out and has been designed with comfort at sea in mind. A large centre cockpit and good deck space provide enjoyment at sea and at anchor. The aftcabin is large with en-suite head while the forward cabin provides the option of two(2) single berths or a double. Two(2) single berths are possible in the maincabin with an addition double berth, if desired in the cockpit. "Bewildered" is ideal for two(2) Guests/Crew
The steering is by wheel in the centre cockpit with electric auto-pilot and windvane steering. "Bewildered" has a stab reefed(three(3) reefs) main with lazy jacks, staysail and choice of Genoa, or Yankee on a Pro-Furl headsail reefing system, plus staysail hanked on inner forestay The vessel is equipped with alternate power sources including Solar Panels(8 amps)and wind generator (60 amps).
The design by Ted Brewer is an ideal blend of liveaboard comfort and offshore capabilities.
Pleased with her feel of security and stability and delight in her sailing capabilities.

View Our Voyages

Information on Bewildered & Captain
Consider JOINING US ABOARD S.V. BEWILDERED
TO EXPERIENCE LIFE AGAINST THE GRAIN

Your Are Invited - Let's sail.
Great to Relax, Explore and Enjoy the Land & Sea in new and exciting Places
Wouldn't you rather be sailing now!!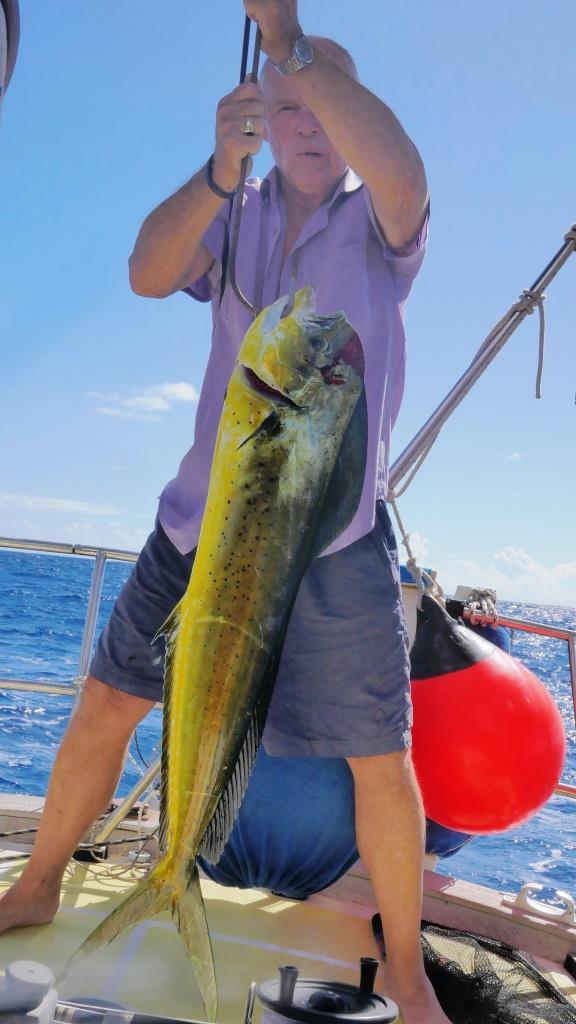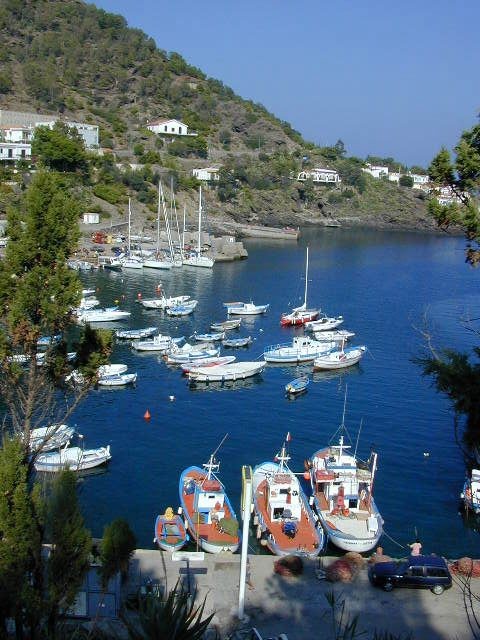 Exploring Fabled Lands and Sailing the Beautiful Coasts & Islands in warm seas under blue skies.

Dominica
Realising our dreams now and experiencing the cruising life

View Our Voyages

REALIZING AN OPPORTUNITY TO EXPERIENCE THE CRUISING LIFE AND EXPLORE THE FURTHEST CORNERS OF OUR WORLD.
Contact us today

Skype:- ID Alunow

Tel:- +44 740 732 9097 includes WhatsApp.
Email:- letssail@bewildered.ws
Proud Member of the Seven Seas Cruising Association

Thank you for visiting our site